Body Corporate Administration
PAYMENT OPTIONS:
1. Online – Internet Banking Transfer
When making a payment online (through internet banking), you will be required to fill in these fields.
Bank Number: You can find the bank account to make payment for your property at the bottom of your levy invoice.

Particulars: Please fill in your Property's Number/Name. This can be found at the TOP LEFTHAND SIDE of your levy invoice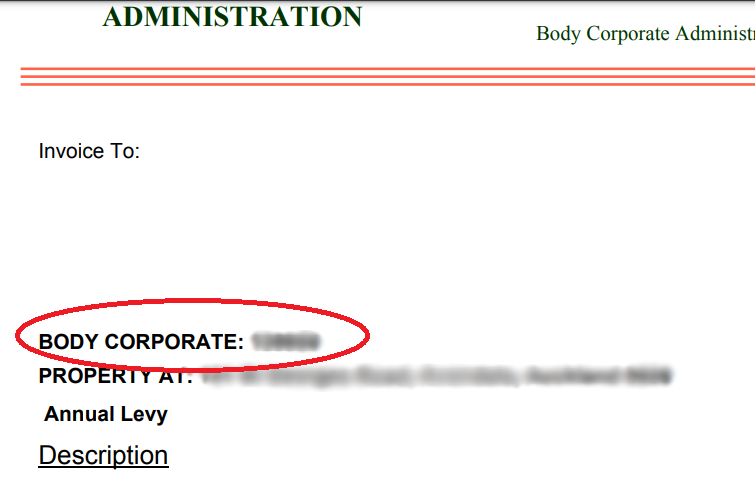 Reference: Please fill in your unit number at your property
Code: Please fill in Your Name as given on the Title
2. QR Code
You can scan the QR Code on your levy invoice via any QR Code scanner app (You can download from App Store (Apple Products) or Google Store (Android Products) if you do have one). After scanning the QR Code, this will direct you to the payment portal where you can process your levy payments.

3. Direct Debit
Please reach out to us below and we will help you to set up a Direct Debit for your unit.
4. Credit Card
You can provide your CC details over the phone. Please contact us at 093732336 – Extension 628. Please note that a 3% MERCHANT surcharge will be incurred for credit card payments.
5. In-Person
Pay by EFTPOS at our offices located at Level 3, 115 Queen Street, Auckland 1010.
We kindly advise that you pay on time to avoid incurring penalties and possible legal proceedings.